Top: ModCloth; Pants: Zara; Shoes: F21; Clutch: Banana Republic
Who says copying is being unoriginal? Pffft. I think it's being smart. That's exactly what I did with this outfit. I straight up copied an outfit I saw on a girl months ago. It was pure genius, so I went for it.
I had been looking everywhere for a peplum top with a modern twist for the longest time and when I came across this little pretty thing on ModCloth, I was sold. It's so cute and there's something about it that just makes me feel very 70's, yet modern. The pants, well, any pair of coral pants are either a hit and miss kind of thing, but I like to think these are more of a hit than a miss.
Oh. PS. My bad for the extremely awful quality; it was starting to get kind of dark, and since all my pictures are taken with my iPhone, the quality isn't all that great. Feel free to donate some cash for the cause. 
-DS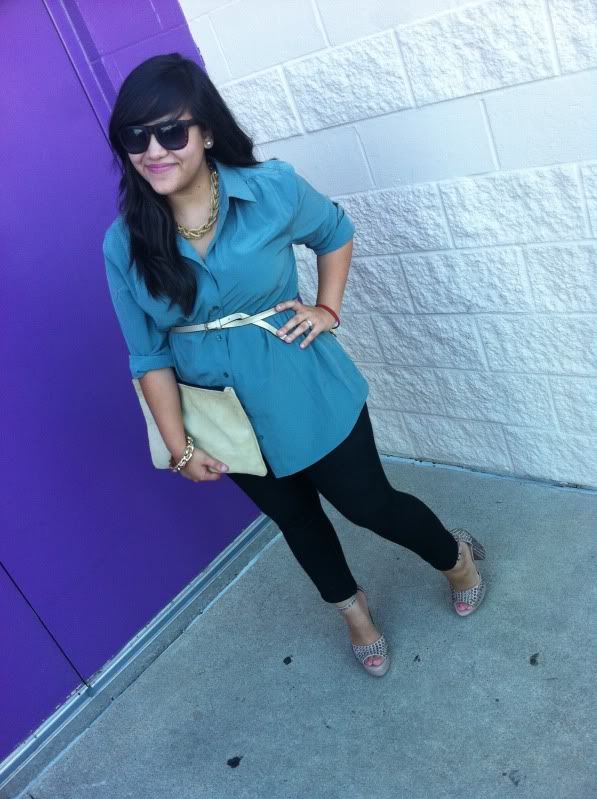 Necklace: Manju's; Button up: Gap; Pants: F21, AMAZING SHOES: Wild Pair for Bakers; Clutch: American Apparel
There is so much about this outfit that I could write a book about it, but I won't. First off, HI! I've been MIA for quite a while now. I bet I was missed. Yeah? Maybe? No? Oooookay. Anyway, I've been swamped with school and I started clinicals last week so I never have time to do anything, and when I actually find free time, I sleep. 
About this outfit, I've had this button up in my closet for quite a while and didn't really know what to pair it with, so I just went with dark jeggings. Yes, I wear jeggings, and if I could I'd also wear pajama jeans. Leave me alone. This top is so soft and so comfortable; it's one of my favorites specially because it was only $15 at Gap. What I really want to talk about is my shoes. They're my new babies and trust me, I don't think I've ever loved a pair of shoes as much as I love these. It was love at first sight. They're super comfortable too. 
To wrap things up, I apologize for being so lame and not posting in a long time. I'll try to sleep less and post more. Deal? Deal. :) 
-DS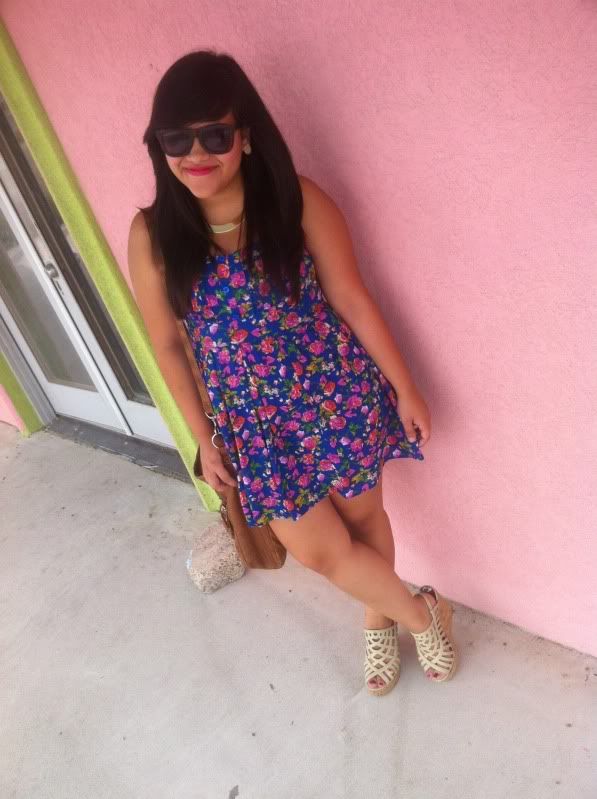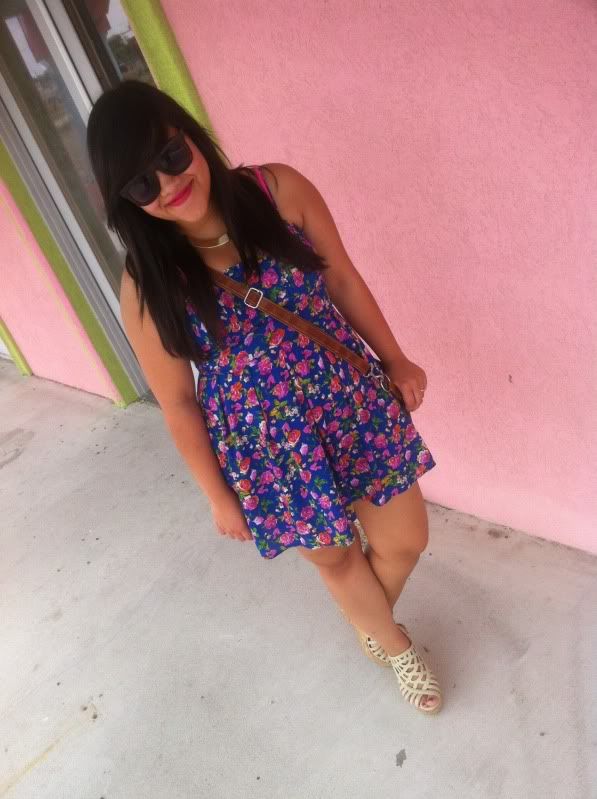 Dress: F21 (similar dress); Necklace: H&M; Crossbody: Target; Wedges: Dots (similar wedges)
Who doesn't like old stuff? Everyone does! Specially those items that are hidden underneath piles and piles of clothes in your closet! Those items that when you find, it's like you've just won a million dollars. That's how this dress makes me feel. Honestly, I can't remember when I got this. In fact, this is the first time I wear this dress yet I consider it an oldie, because well, it's obvs old but it's still cute. The royal blue was screaming at me telling me to wear it and well I can't say no to cute flowers and royal blue.
It's such a timeless dress also; I can't wait to pair it up with maroon tights and my camel riding boots along with a mustard cardigan and a cute neutral scarf, and poof! there's a fall outfit. I'm not letting this baby hide underneath piles and piles of clothes anymore. This is officially my Hall of Fame dress #1. And if you have no idea what I'm talking about when I say this is my Hall of Fame dress #1, take a look at What I Wore's Hall of Fame dresses. Basically it's those items that have that classic, timeless look, that no matter how old they are, they're still stylish and make you feel like you're worth a million bucks.
What I Wore - Hall of Fame Dress #1
What I Wore - Hall of Fame Dress #2